Desert Playground: Nomadic Belonging Palm Springs Wellness Weekend Guide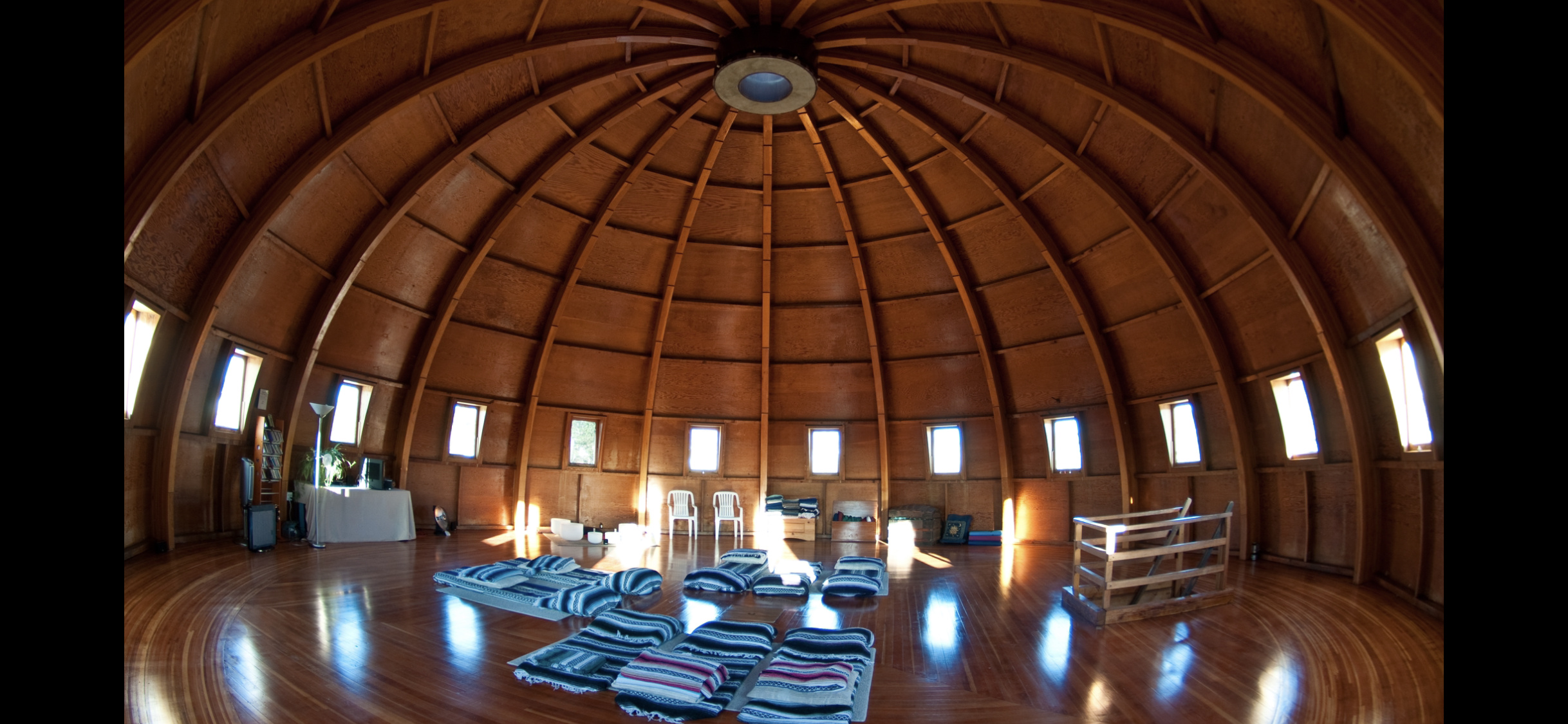 What could it look like to make the desert a playground?
One of the questions we played with at this winter's Nomadic Belonging retreat in Palm Springs & Joshua Tree.
Our basecamp was the Ace Hotel & Swim Club, a funky, reimagined desert modern dream within biking distance of downtown Palm Springs with two big pools, cozy fireplaces, poolside live music and and really addictive caramel popcorn.
Palm Springs is a perfect base for a wellness weekend escape, so here are a few of the places we explored. The California desert is some kind of vortex. Exhausted Angelinos have opted for its expanse over civilized beaches for years, making Palm Springs into a playground with a kind of Flinstones-meets-mid-century-modern vibe—sandy stone blocks in bright pastels, comical cacti growing out of the sidewalks, and sleek, low-profile modern homes in all shades of a white. The towering pink mountains rise up suddenly as a movie backdrop against the town, threaded with trails (Lykken Trail's my favorite) that drop you quickly into the silence in between mountains. The wilderness of Joshua Tree just a short drive away, emits its own energy field. There's something here, in the dry air. Something quietly electric.
So start at The Ace. Or romance yourself or someone lucky at Korakia Pensione, or La Serena Villas. Start early, and head straight for the little one-street town strip outside Joshua Tree. Trust the house-roasted coffee at Joshua Tree Coffee Company, take that Americano across the street to the modern vintage shop Jen's Pirate Booty for priestess garb, and stop in to see who's on stage at the Joshua Tree Saloon. Good chance there's a sandy cowboy picking a guitar while you enjoy a surprisingly nuanced egg scramble. The Natural Sisters Cafe is a great stop for healthy snacks or lunch to-go on the way into the park.
Joshua Tree itself is bigger than you think. The road through it goes on and on, past landscape that changes dramatically, one mile to the next. Mountains of dripping rocks, stretches of desert forests of Dr. Seuss' wildest dreams, granite slabs scaled by microscopic climbers, hidden oases of lakes and ponds tucked into canyons…
Get lost.
Head out of the park well before sunset, and catch a late lunch (or a late breakfast on the way onto the park) at La Copine, a seriously playful masterpiece of a kitchen in the middle of nowhere. Limited hours, cause clearly these women do exactly whatever they want.
Drive a few more miles down the road to The Integretron, a sound bath dome designed by aliens. Venusians, to be exact. Truly, this experience is magical. Let it in to some part of you that needs healing. Make a reservation.
Next day is a spa day. Relax by the pool at the Ace, whether you're staying there or not. The DJ's heavily soul-funk spiced playlist is worth booking a chair, as is the frothy iced rum number on special. Goes down way too easy. Book a mud bath and massage at the Ace Spa or any of the many in town, catch the sunset from the roof of Azúcar, which serves creative Mexican-inspired eats on a shrine devoted to Frida Kahlo, desert mother to us all.
From a distance, the desert looks desolate, drained, wasted. Up close, inside its crooked trails, it pulses with stubborn life adept at extremes. It's layered with blooms, textures, patterns unique to what is actually a thriving ecosystem. I'm still unpacking the wisdom and metaphors of this place we followed, listened for, dug into, climbed over, wandered, wondered, sand still in the shoes.
Happy wandering.